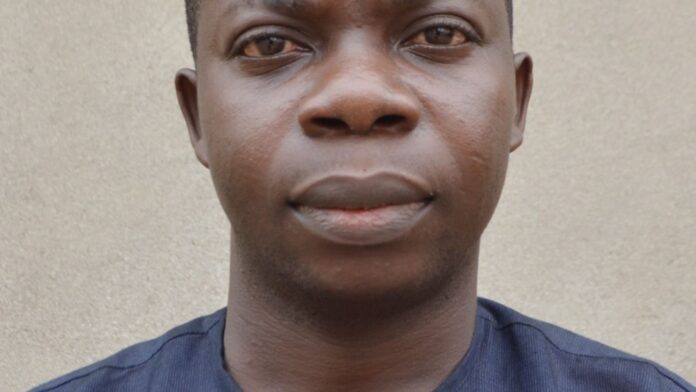 The International Centre for Investigative Reporting (The ICIR) has appointed Opeyemi Kehinde as the Editor of its verification platform, the FactCheckHub.

Ajibola Amzat was also appointed as its Managing Editor and Victoria Bamas, as The ICIR Editor. Amzat was the former Editor of the Centre's news website, www.icirnigeria.org, while Bamas was the former Editor of the FactCheckHub.

Temitayo Odunlami also has been appointed as The ICIR's Regional Editor, Southwest, Nigeria, Odinaka Anudu, who was News Editor, is elevated to Deputy Editor and Ihuoma Chiedozie, who was Political Editor is moved to occupy the position of News Editor.

Also, Gbenga Adanikin of the FactCheckHub now becomes the Head of The ICIR's Investigative Desk while Stanley Olaleke also becomes Head of the Centre's ICT Unit.

In the Programmes Department, Adeolu Kilanko is appointed Programmes Manager while Gloria Agema becomes the Deputy Programmes Manager. Rosemary Igbeka also is promoted to the Finance Manager position of the non-profit organisation.


Kehinde, until his appointment, was the head of the Digital Content Unit at The ICIR. He is also a multimedia journalist, fact-checker, social media strategist and poet. He has had reporting stints at TELL magazine, the defunct Newsreel Newspaper and The Business Eye (Nigeria) magazine. He also edited Love Drops magazine during his National Youth Service Corps assignment in Gombe State.
Until April 2020, he worked as a multimedia journalist with the Daily Trust newspaper, where he covered major Nigerian elections from 2011 till 2019 and won the Media Trust Limited's staff Integrity Award (2018).

An alumnus of The Polytechnic Ibadan in Oyo State and Bayero University, Kano, where he studied Mass Communication, Kehinde also obtained his Master of Science degree in Mass Communication from Nasarawa State University, Keffi.

A media trainer and youth advocate, Kehinde served as a fact-checking consultant for the Institute of War & Peace Reporting (IWPR) Africa Resilience Network between 2020 and 2021. He authored investigative reports aimed at exposing COVID-19 misinformation and disinformation in Nigeria.

He joined the FactCheckHub – the fact-checking arm of The ICIR – in June 2020 as its Deputy Editor and Amplification Team Lead.

Dayo Aiyetan, the Executive Director of The ICIR in his own word said,
"The appointments were made to reposition The ICIR as a key player in the media industry in Nigeria. In adapting to the realities of the times, The ICIR would be exploring new economic sustainability models to secure the future of the media organisation, including launching its online newspaper before the end of the year. The newspaper's launching would coincide with the Centre's 10th-anniversary celebration slated for sometime later in the year. And the occasion of the anniversary celebrations would offer an opportunity to launch the New York office of the organisation."