Rethinking democracy on the African continent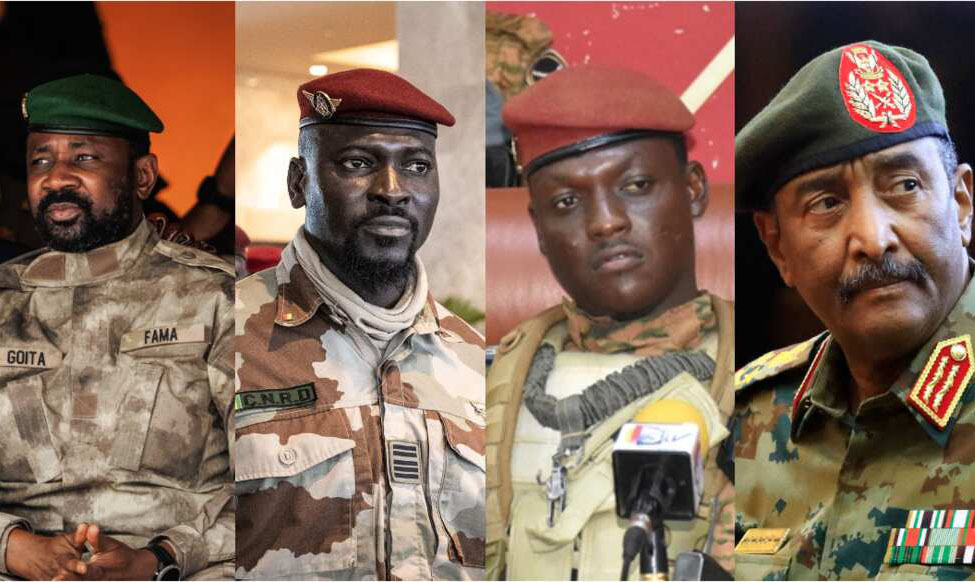 The recent events in neighboring Niger Republic and Gabon, where military coups toppled democratically elected governments, have sparked a necessary debate about the effectiveness of democracy as a preferable system of governance compared to alternatives like monarchy or military rule. This debate arises from mixed reactions to recent political developments and shortcomings in democratic systems. It questions whether democracy can truly deliver good governance and meet the socio-economic needs of the people.
The call to reevaluate democracy, which was believed to hold great promise for social growth and economic development in 21st-century Africa, has grown urgent due to evident failures in governance, unfair elections, and mismanagement of state resources.
Former President Olusegun Obasanjo recently ignited this discussion, stating that the liberal democracy model practiced in the West may not be suitable for African countries. He called for a collective effort to explore alternative political systems. This perspective has found support from scholars and politicians who share reservations about the current state of democracy.
Former Ekiti State Governor, Kayode Fayemi, echoed the need for alternative politics, emphasizing proportional representation to reduce division and enmity among citizens. Professor Akin Oyebode, a scholar in international law and jurisprudence, noted that liberal democracy is still struggling to take root in Africa due to cultural factors, suggesting that it may require more time and continuous research to adapt it to historical authoritarianism.
The age-old saying "what is the best administered is the best" implies that the effectiveness of a government system should be based on its outcomes rather than its form. This suggests that whether a country is governed by monarchy or republic, the results matter most. Even in Europe and the United States, known for their democratic systems, challenges exist, including the rise of noxious nationalism and identity politics.
Some scholars have been drawn to the developmental progress in countries like China, Turkey, and Russia, suggesting that quasi-democracies that deliver results could serve as reference models in the recalibration of governance systems.
Despite these discussions, reevaluating the type of democracy and how it can better serve the majority is a worthwhile exercise. It offers an opportunity to address emerging distortions and inherent failures in African systems. Democracy remains the preferred system, but it's contingent on leadership and citizen commitment to making it work. True democracy should prioritize service over cultivating hegemony and authoritarianism among a privileged few. Africa has witnessed capture of the state and its resources by a select group, as seen in the Gabon coup, where a family had monopolized democratic power.
A constitutional democracy provides rules and tenures for government, where change happens through regular, free, fair, and credible elections. Unfortunately, elections across Africa have often fallen short of these ideals, with ruling parties winning by an overwhelming margin.
A reevaluation of the winner-takes-all mentality in African democracies is needed to make representation more equitable and proportional, reducing election contentions and promoting ownership among minority political parties.
Governments in Africa should consider reforms that enhance their democratic systems, focusing on the principles of service, mentorship, and fostering a sense of ownership among leaders. Democracy can work for the people if leaders act in their best interests, refrain from resource theft, and allow the democratic principles to guide their actions.
Over 1576 youths serving various jail terms in Jigawa – Commissioner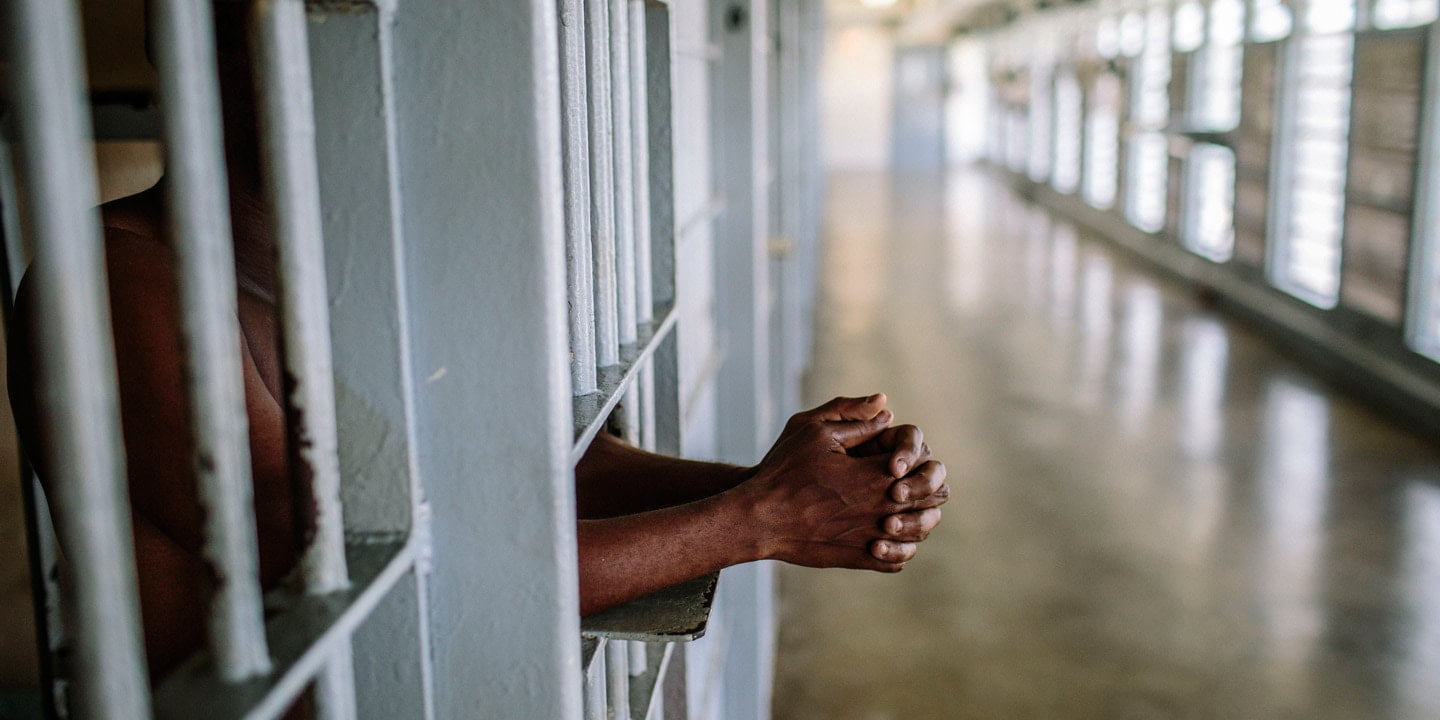 The Jigawa State government has said over 1576 inmates out of 1718 total number of inmates serving various jail terms are youths. This is alarming, as it means that 1,576 people between the ages of 18 and 45 are in prison.
The government is committed to repositioning and reforming the State judiciary for effective service delivery. This includes reviewing the setup of correctional centers, updating State laws, and implementing a new law for the Administration of Criminal Justice.
The government has also established a committee to monitor and implement the administration of Criminal Justice and other related matters. An Anti-Corruption Commission will also be established, and there will be a public enlightenment and engagement campaign.
The government is seeking the support of legal professionals, retired judges, academicians, international partners, civil societies, religious and traditional leaders, and the general public to achieve the desired goals.
World of Statistics ranks countries by cost of living [Full list]

The most expensive countries to live in have been released by the World of Statistics. Bermuda is the most expensive country to live in, followed by Switzerland, the Cayman Islands, the Bahamas, Iceland, and Singapore. The full list of the most expensive countries to live in is as follows:
Bermuda
Switzerland
Cayman Islands
Bahamas
Iceland
Singapore
Barbados
Norway
Denmark
Australia
USA
Israel
South Korea
France
Austria
Finland
Canada
Netherlands
Germany
UK
Italy
Sweden
UAE
Japan
ALSO READ: Apple iPhone 15 and iPhone 15 Pro pricing around the world
The list is based on a variety of factors, including the cost of housing, food, transportation, and other essentials. Bermuda is the most expensive country to live in due to its high cost of housing and food. Switzerland is also a very expensive country to live in, due to its high cost of living and its high wages. The Cayman Islands and the Bahamas are both expensive countries to live in due to their high cost of living and their popularity as tourist destinations. Iceland is an expensive country to live in due to its high cost of living and its remote location. Singapore is an expensive country to live in due to its high cost of housing and its high cost of living.
The other countries on the list are also expensive countries to live in, but they are not as expensive as the top six countries. The cost of living in these countries varies depending on the city or town in which you live. For example, the cost of living in New York City is much higher than the cost of living in a small town in rural America.
Apple Bows To EU, Unveils iPhone With USB-C Charger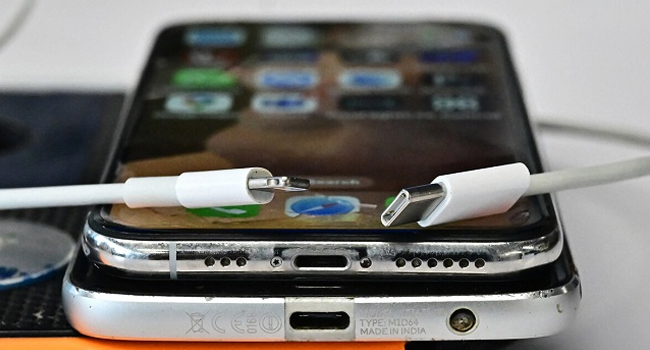 Apple has announced its new iPhone lineup, which will include a switch to USB-C chargers. This is a move that the European Union has been pushing for, and it is expected to save consumers money and reduce waste.
Apple had previously argued that its Lightning chargers were more secure than USB-C chargers, but it has now relented to pressure from the EU. The new iPhones will also have internal components that simplify repair, and a new frame that allows the back glass to be easily replaced.
The iPhone 15 Pro will start at $999, which is unchanged from its predecessor. The iPhone 15 Pro Max will start at $1,199, which is a $100 increase.
Apple also unveiled new models of the Apple Watch that would respond to a tap of the index finger and thumb to start and stop calls or other key functions.
ALSO READ: Apple iPhone 15 and iPhone 15 Pro pricing around the world
The new iPhones are expected to go on sale in October.
Here are some additional details from the article:
The EU rule requiring all phones and other small devices to be compatible with USB-C chargers will take effect at the end of next year.
Apple is also facing declining sales of iPhones, and it is hoping that the new features and design of the iPhone 15 will help to boost sales.
The company is also caught up in diplomatic turbulence between the United States and China, with reports saying that the communist government is banning civil servants from using iPhones.
Overall, the new iPhones seem to be a solid update, and they should appeal to a wide range of users. The switch to USB-C chargers is a welcome change, and it is likely to make it easier for people to charge their devices. The new repairability features are also a positive development, and they should make it easier for people to fix their iPhones if they break.